Eagles Restructure QB Vick's Contract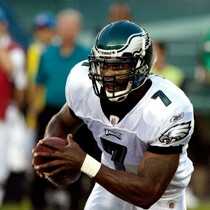 Posted February 11th, 2013 @ 12:40pm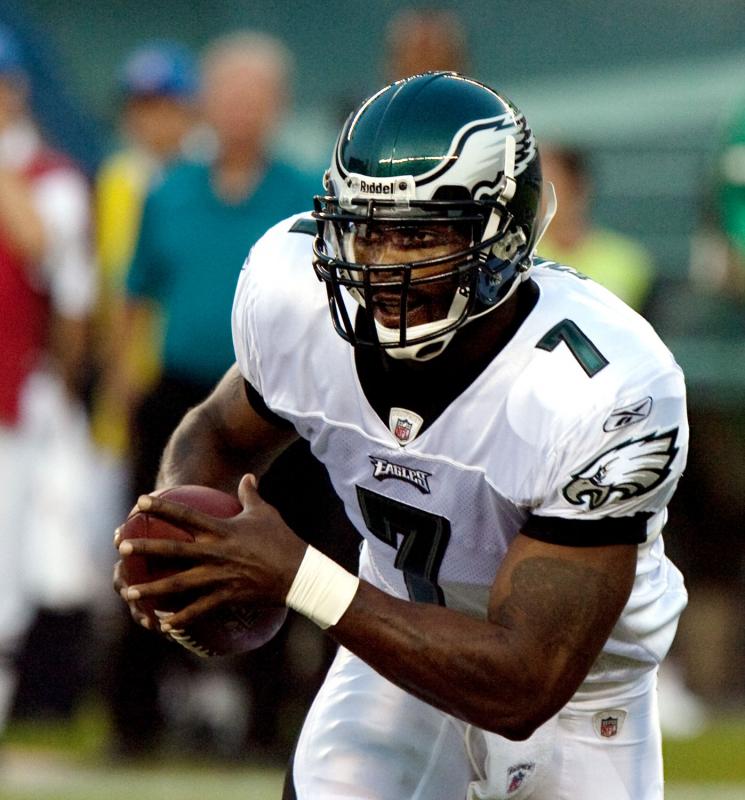 Follow Our Eagles Insider Jeff Warner on Twitter @Jeff1470TheFox for all the latest Eagles news and more!
This offseason just keeps on getting crazier and crazier! And it has just begun! After speculation that the Eagles would move on from QB Michael Vick and either try to deal or cut him, they have had a change of heart.
On Monday, the Eagles announced that they have restructured the contract with the former pro bowl quarterback, keeping him for the 2013 season.
The soon to be 33 year old quarterback re-signed to a 3 year deal which will be voided on March 15th next offseason, essentially being a one year deal. There are no financial details confirmed but reports have surfaced that Vick could make up to $10 million in 2013 with incentives which is a big downfall from his $15.5 million he was scheduled to make. With this move he is expected to be the opening day starter.
This is still a surprising move by the Eagles to retain a quarterback that has been mediocre at best in his time with Philadelphia. In 3 years since he was named in the starter in 2010, he has started 35 games including playoffs going 18-17(0-1 in playoffs) with 62(51 passing;11 rushing) total TDs. Besides six games in 2010, what has he really shown you? That he can't hang onto the football and can't stay healthy! 30 interceptions and 22 fumbles lost and has only started a full 16 games once(2006) his entire career!
But apparently new Eagles Head Coach Chip Kelly is really intrigued and fond of Vick after a long meeting with him and what he potentially can do in this new fast pace Eagles offense with the read option. But with those numbers of turning the football over and durability issues, you are really going to put more punishment on your quarterback in this scheme? I have always said that Vick can't be a pocket passer in this league and needs to make more plays with his legs, but this isn't the answer and especially for a guy that hasn't learned to slide or get out of bounds to avoid contact.
Im not trying to be a Vick hater or blame him entirely for last season's disaster with the vast amount of injuries along the offensive line and the lack of playmakers that have shown up week after week but he contributed to it. Im not too thrilled with the move. This is a quarterback driven league and they need better play from the quarterback position. Vick's playmaking ability and skills have been on a steady decline for a few years now. And you can only run the option so much before defenses figure out how to contain it. You still need a guy under center who can be that gun slinger and pick up the big 1st down when it is 3rd and long by throwing the football. which Vick hasn't shown consistently in his tenure in Philadelphia.
I just don't see the real upside with him running this system and having success or staying healthy but if the Eagles feel they can win now I guess Vick is the only real veteran option out there that could make an impact and may be worth given a second chance in the new scheme.
What does this mean for QB Nick Foles?
-This could go in a vary of directions depending on what they want to do with 2nd year man QB Nick Foles. He was expected to be the future of the franchise moving forward but he ideally doesn't fit what Kelly wants to do in this offense. He is a pocket passer and that just isn't what the quarterback is built for in this offense.
I feel the Eagles will draft another quarterback or bring another veteran option(i.e QB Dennis Dixon) that can run this scheme and what he does. I see as Foles being the odd man out and doesn't really fit in the plans for Chip Kelly. I see them trying to move him before or around draft day to a quarterback needy team or hanging onto him and let ride the bench as a 3rd stringer.